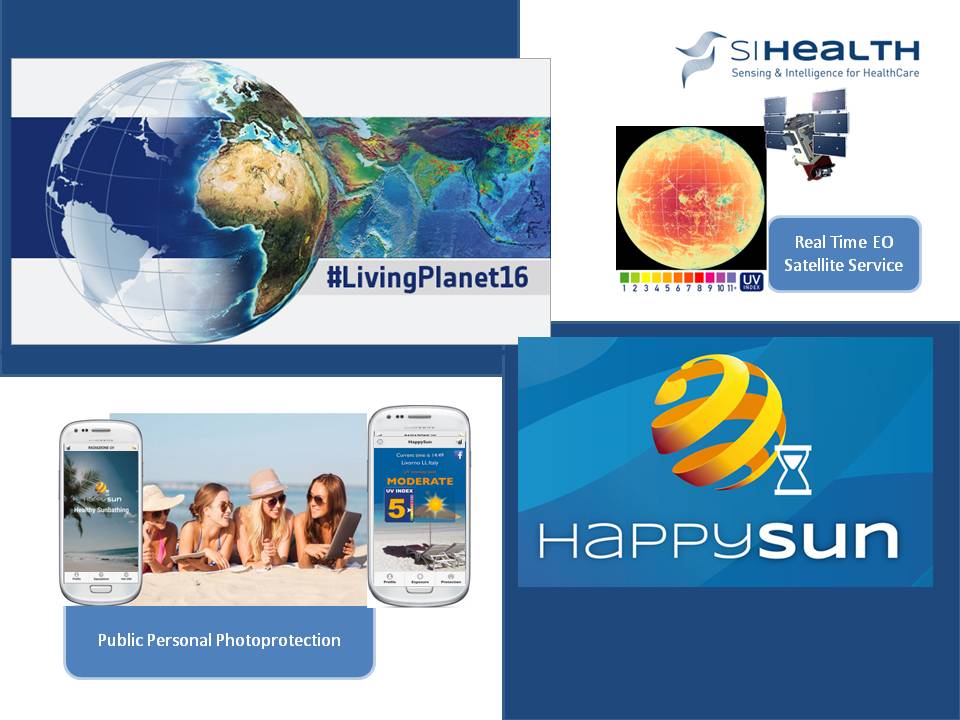 From May 9th to May 13th there has been the ESA Living Planet Symposium 2016, a great event organized in Prague (Czech Republic) by the European Space Agency (ESA). The first worldwide UV dosimeter dedicated to healthy sunbathing has been presented to the scientific world: the HappySun App. 
At Living Planet Symposium 2016 we presented a poster dedicated to our App "Validation of an innovative satellite-based UV dosimeter". The poster describes both the scientific validation and the in-vivo assessment with some volunteers of the app, showing the successful results obtained  thanks to the good collaboration among siHealth Ltd, Flyby S.r.l. (the developer of the technology) and Public Health England (PHE).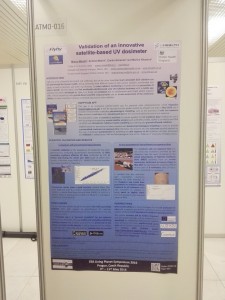 Read here the poster on HappySun presented at Living Planet Symposium 2016 and the paper that will be published by ESA in the related conference proceedings.
siHealth Ltd is ready to put on the worldwide market the HappySun App on 3rd June 2016.
HappySun app will become even more accurate thanks to AURORA project's results by additionally exploiting Copernicus satellites data (such as Sentinel 4 and Sentinel 5/5p).