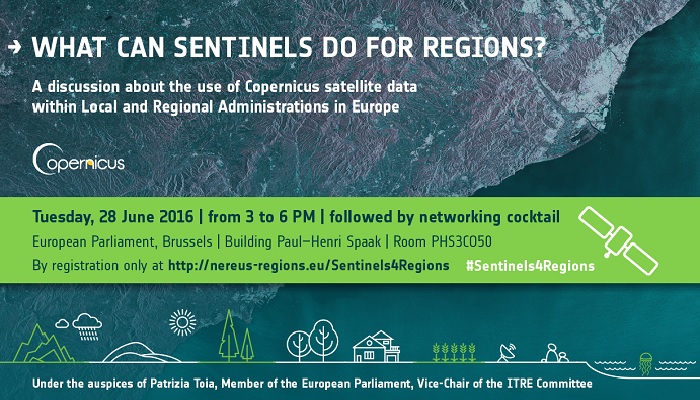 AURORA will be represented at the Sentinels4Regions event, being held on 28 June 2016 at the European Parliament in Brussels.
The event presents the results of the joint NEREUS-ESA project "Improving Copernicus among Local and Regional Authorities". Through this project, NEREUS and ESA joined forces to familiarise public authorities with potential Sentinel-based applications, discuss roadblocks and potential recommendations to overcome them.
Visit the event web page for more information and follow it through webstreaming.