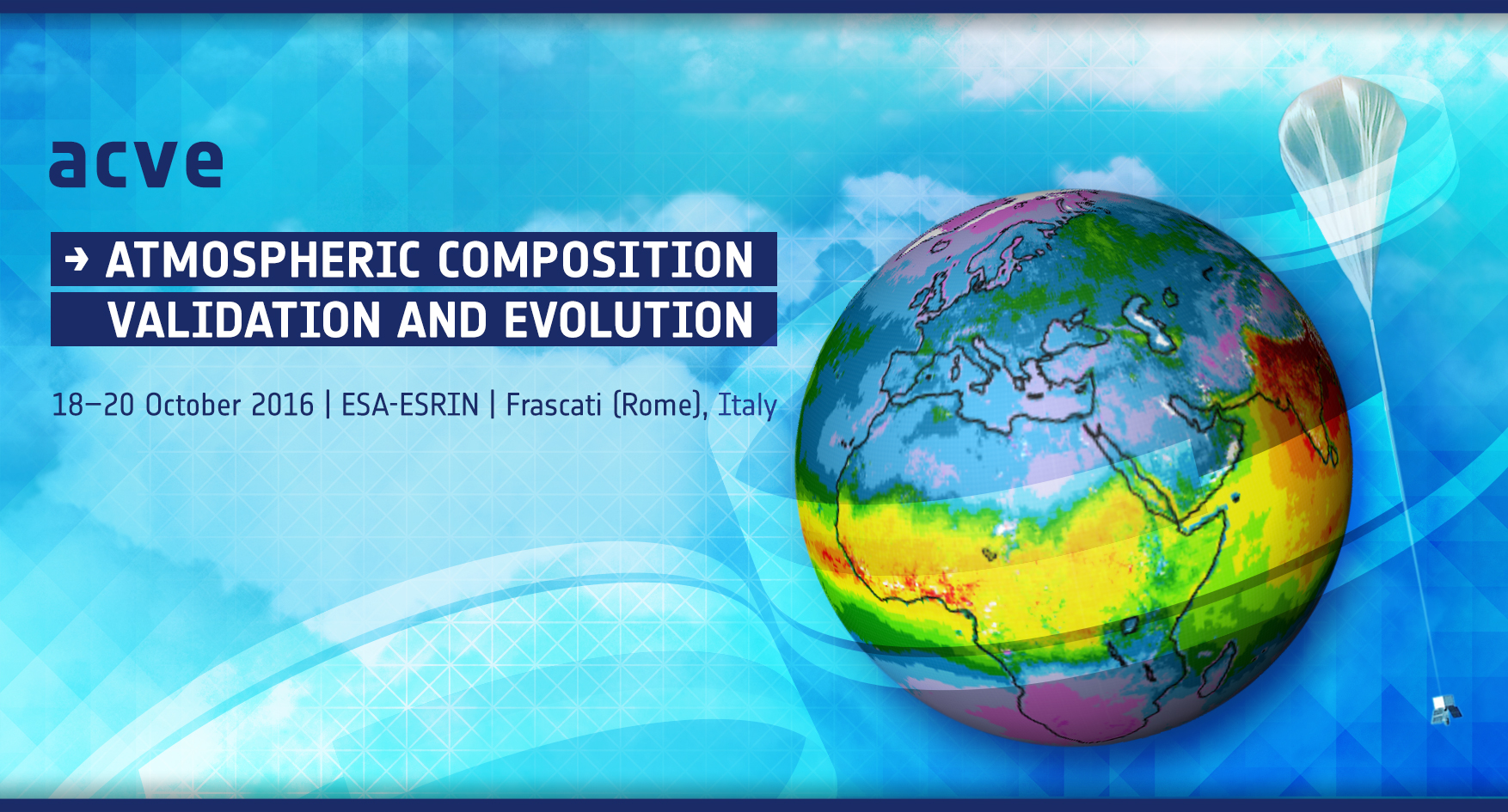 The abstract for a poster presentation on the AURORA project, has been accepted at the 5th Workshop on Atmospheric Composition Validation and Evolution 2016, which will be held at ESA-ESRIN in Frascati (Rome, Italy) from 18 to 20 October 2016.
The poster Aurora Project: Simulation and Validation of Synergistic Products from Sentinel-4 And Sentinel-5(p), will focus on the validation activities envisaged within the project.
Check out the preliminary programme of the event here.