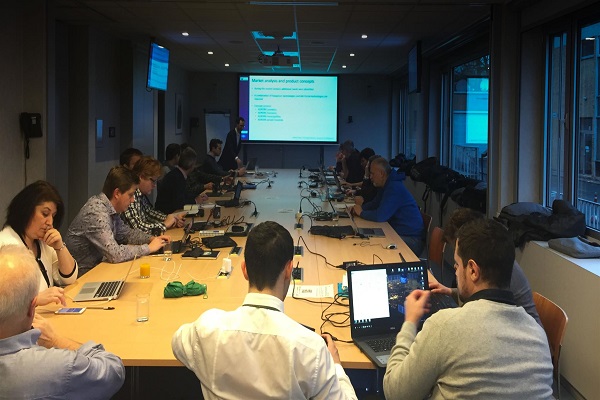 The AURORA project held its 4th Project Meeting in Belgium on 24/25 January 2018. It was held at the headquarters of AURORA partner, the Belgian Institute for Space Aeronomy BIRA-IASB.
With initial results starting to emerge, partners discussed the best means of ensuring that project's integrated approach is understood outside the partnership. This year the first project publications and a short AURORA film will help clarify these aspects.
Partners worked on finalising the Call for Ideas for the development of applications that use satellite data. The Call will be open to Secondary schools and Universities and will be launched in February 2018.